Learn how to manage, automate, and optimize your business processes in this interactive process excellence workshop!
Would you like to leverage technology more effectively in your day to day business processes? Are you looking for ways to improve consistency, quality, and efficiency in your organization?
This interactive process excellence workshop provides a comprehensive view into:
How to utilize digital forms, mobile apps, workflows, RPA, DocGen®, e-signatures, and connectors to quickly automate processes across teams and systems.
How to optimize by leveraging analytics, process intelligence & third-party AI services to monitor, analyze and enhance business processes.
No matter your industry or business role, whether you work in the business or in IT, whether you are a Power User or a Developer, you will benefit from this Workshop!
Give us a day and you will achieve process excellence!
Agenda
09:00 AM – 09:30 AM:  Continental breakfast and registration
09:30 AM – 10:00 AM:  Presentation: Why are We Here?
10:00 AM – 11:40 PM:  Hands on workshop (bring your laptop!)
11:40 PM – 12:15 PM:  Lunch provided
12:15 PM – 12:30 PM:  Presentation: Best Practices
12:30 PM – 12:45 PM:  Presentation: Advanced Topics & the Future State of Your Workflow Practice
12:45 PM – 1:00 PM:  Q&A Session
When & Where
February 25, 2020 9:00 AM to 1:00 PM
Metropolitan Hotel Vancouver
645 Howe Street
Vancouver, BC V6C 2Y9
What You'll Need
A computer (laptop/Surface).
Access to the SharePoint Online site inside your company's tenant (with Site Owner Permissions) or an Office 365 trial tenant. The trial can be set up at this link.
A mobile device (iOS, Android, Windows Phone) to use with the Nintex Mobile App.
The Presenter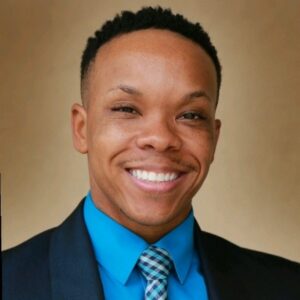 William Knowles, MBA
William is a leader in intelligent process automation and a Technical Evangelist at Nintex. Follow William on LinkedIn and Twitter