Learn how to unleash the powerful capabilities of Nintex. Join Elantis at these upcoming FREE events and explore how to accelerate your digital transformation journey by standardizing workflows, digitizing forms, and automating business processes. No matter what industry you're in, the Nintex Process Platform can help you save time, save money, and improve your customer and employee experience.
As a Nintex Premier Partner, we're excited to invite you to join us at these virtual events in October and November. Click the links below to reserve your spot!
Virtual Process Excellence in a Day – Nintex RPA online robotic process automation workshop
Wednesday, October 20: 10:00 AM – 12:00 PM PDT | 11:00 AM – 1:00 PM MDT
In this two-hour session, you will learn how to take advantage of RPA to eliminate manual and repetitive tasks. You will leave the workshop well-equipped to accelerate your company's digital transformation journey.
Rest assured that this workshop is not just a bunch of demos. It's a hands-on experience guided by RPA experts. Using Nintex RPA, we'll cover our designer, our control hub – Nintex RPA Central, attended and unattended RPA bots, and how you can integrate workflows and botflows™ – with clicks, not code.
These workshops are designed and crafted for business leaders, IT, and process excellence professionals like you to empower you with the knowledge to:
Quickly put RPA bots to work in your organization.
Build a botflow™ and integrate it with a workflow.
Scale RPA bots to achieve more results.
Quick tips for the best digital experience:
A stable Internet connection.
Dual monitor, which will allow you to follow the instructor on one screen while you practice live on the other screen.
Modernizing digital document creation with Nintex Drawloop DocGen® for financial services
Tuesday, October 26: 10:00 AM – 11:00 AM PDT | 11:00 AM – 12:00 PM MDT
Business-critical documents are core to the success of banks and credit unions. With many organizations making significant investments in Salesforce, investing in a robust document creation tool is equally as important.
Nintex Drawloop DocGen® is the most powerful and easy-to-use document solution for organizations leveraging Salesforce. With Nintex, financial services organizations are modernizing digital document creation across every line of business.
You will learn:
Common financial services document-centric use cases
Tips for maximizing your Salesforce investment
How Nintex Drawloop DocGen® can natively automate your document-centric processes
Nintex at Microsoft Ignite 2021
Tuesday, November 2 to Thursday, November 4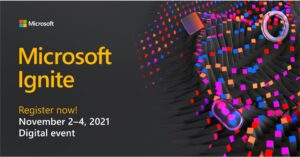 Elantis is a Microsoft Gold Partner and we're excited to invite you to attend Microsoft Ignite 2021. Our friends at Nintex are a proud sponsor of this event, where they'll show you the industry's most powerful, easy-to-use and complete process platform to accelerate digital transformation. ​
Microsoft Ignite is a FREE 3-day digital event for anyone who is motivated to be on the frontier of innovation and tech. Event sessions are meant for all roles, from developers and IT implementers to those who make large-scale purchasing decisions for enterprise tech and security solutions.