February 21, 2019 12:00 pm MST
SharePoint provides powerful content and collaboration capabilities, but many organizations still have data spread between shared drives and SharePoint, causing difficulty finding information, versioning issues, security concerns, and frustration among users.
Learn practical tips for shifting your organization away from reliance on shared drives, gain the full benefits of your ECM platform, and empower your employees to make the needed changes through best practices.
Find out:
What's wrong with using shared drives?
Why should we use SharePoint instead?
How do I start migrating shared drives to SharePoint?
How can I make the transition seamless?
This event is now closed. 
Want to find out what you missed?  Contact us!
Our Speaker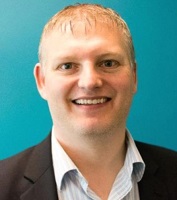 David McMillan, Enterprise Content Management Practice Director
David is a proven leader in Enterprise Content Management with over 22 years' experience. Considered a thought leader in the evolution of Enterprise Content Management and Information Governance, David has presented at conferences across North America, helping organizations and professionals become better information stewards.
David holds an MBA in the Management of Information Systems, a bachelor's degree in Operations Management, and is a Microsoft Certified Trainer.