May 22, 2019 11:00 am MST
Could you benefit from a SharePoint migration readiness assessment? Why do you need one?
This webinar discusses the benefits of regular SharePoint assessments, whether you plan to upgrade or migrate now, or in years to come.
Learn how you can:
– Understand the health of your current environment.
– Get ready for Azure Active Directory.
– Plan solution migrations.
– Remove roadblocks by remediating your current environment.
– Learn the best tools to migrate your content.
Duration: 1 hour.
This webinar is now closed.
Want to find out what you missed?  Contact us!
Our Speaker
David McMillan, Enterprise Content Management Practice Director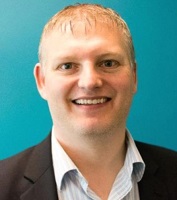 David is a proven leader in Enterprise Content Management with over 22 years' experience. Considered a thought leader in the evolution of Enterprise Content Management and Information Governance, David has presented at conferences across North America, helping organizations and professionals become better information stewards.
David holds an MBA in the Management of Information Systems, a bachelor's degree in Operations Management, and is a Microsoft Certified Trainer.