The education will be the sector hardest hit by the COVID-19 crisis, with the impact likely to be felt most by universities.  As a result, many post-secondary institutions are looking for ways to reduce costs and increase productivity on a tight budget. Could automation help universities, colleges, and other education organizations?  First, let's look at the current situation:
The landscape of education has changed rapidly as a result of the pandemic, and education organizations will have to adapt quickly in order to stay competitive. Some estimate that US colleges and universities will see a 15% or more drop in the enrollment of international students in the autumn of 2020.  Further, University Affairs reports that some Canadian governments have tasked institutions with developing scenarios for cuts of up to 30%.
A recent survey of graduating high-school students and returning post-secondary students found that 50% say COVID-19 has made it more difficult to afford tuition and living costs.  Among those students who say they will still be able to afford their tuition fees and living costs, 75% are worried that distance learning will create a poor learning experience.
At the same time, as we face a global recession the need for higher education increases. As one Berkeley economist noted: "The pandemic and subsequent recovery will accelerate the ongoing digitalisation and automation of work – trends that have eroded middle-skill jobs while increasing high-skill jobs during the last two decades and contributed to the stagnation of median wages and rising income inequality."
Elementary schools and post-secondary institutions are now forced to do more with less.  They need to create a high-quality, modern learning environment – either through virtual delivery methods or with modified capacity – while lowering expenses.
How can Automation Help the Education Sector to Meet These Difficult Demands?
We have compiled a few examples of how Elantis has assisted universities and other education clients to meet their business objectives and reduce their costs through automation, enterprise content management, and business intelligence.
The Alberta Teachers' Association Reduces Document Request Time by 20% through Automation
Elantis has been working with the Alberta Teachers' Association on multiple projects over the past six years, including a SharePoint upgrade, development of their external website, and architecture and development of a .NET solution for their board of directors' electoral process.  Much of our work with the Alberta Teachers' Association involves business process automation.
"Elantis is a trusted IT partner that helps us implement effective solutions to meet the business needs of the Alberta Teachers' Association."
– Terry Bruchal, Information and Technology Services Director at The Alberta Teachers' Association
Elantis used Nintex Forms and Workflows to develop an application to replace the Alberta Teachers' Association's manual Document Production process.  The Document Production team manage all electronic and physical document production requirements for all members including books, brochures, promotional materials, conference documents, as well as electronic materials distributed via their website and member sites. The Document Production team oversees all document requests to ensure alignment with corporate standards and branding and requests may move iteratively through editing processes and consultations with the requestor.  They process over 1,000 requests annually.
The application has dramatically simplified the user experience, with automated calculations and conditional formatting to display only relevant fields.  The workflow includes six approval stages, and a request can iterate back and forward through these stages depending on the revisions required. If input is required from the requester in a revision process, automated reminders and escalations increase the efficiency of the process.
Elantis developed a queue management workflow that calculates the precedence of requests based on the due date and prioritizes document production tasks accordingly. It also includes the ability for the Document Production team to override the priority of requests if required, and the workflow automatically re-prioritizes all tasks after this override.
Tracking the status of requests is now simple through clear dashboards that can be sorted and filtered based on users' needs.
Compared with the previous manual process, the time to complete the form has now been reduced by an estimated 75% compared with the previous paper form.  The Document Production team can now easily track the status of requests and no longer needs to manually follow up with users for document revisions, saving the team an estimated 10 hours per week.  By automating reminders and approvals, the process has improved in efficiency. Using the new workflow as reduced the average time to complete a request by at least 20%. Further, this solution was a finalist in the Nintex 2019 Solution Innovation Awards for the education sector.
"We're very pleased to be working with Elantis, who have done most excellent in working to develop our Nintex applications."
– Gregory Romaniuk, Browser Technology Team Leader at The Alberta Teachers' Association
Empowering One of Canada's Top Five Universities with Business Processes Automation
Elantis worked with the Faculty of Medicine and Dentistry at one of Canada's top five universities to implement the Nintex platform as a business process automation tool.
We developed an initial workflow for the University and then provided training and hand over to their internal IT team – empowering them to maintain and support the solution internally.  Nintex is a low-code/no-code platform that uses drag and drop graphical interface to develop forms and workflows.  Because the platform is intuitive and user-friendly, the University was able to develop and maintain the forms and workflows in-house.  This provided a cost-effective way for the University to automate their processes.
Elantis also modernized the University's reporting and analytics by developing a series of dashboards published on SharePoint and integrated with data from centralized line of business applications, SharePoint, and spreadsheets.  The dashboard enables the University to quickly and accurately predict and track budgets and improves real time decision making.
Aligning Simon Fraser University's Technology Environment With Best Practices
Simon Fraser University (SFU) was using different platforms such as DocuShare, SharePoint, and physical file copies to store their documents. This disparity created challenges in searching and accessing information, resulting in duplicated documents, outdated versions, and non-standard processes.
Elantis performed an assessment to understand SFU's operations and information architecture, with in-person workshops attended by the key stakeholders. We determined their requirements based on current content, challenges, and desired outcomes. The outcome was a remediation roadmap including architecture, migration, training, and governance based on industry standards and best practices.
"Elantis provided value with senior expert resources and services for our document management projects for our departments and enterprise content management for faculty users.
These resources were also able to identify complexities and provide guidance and advice. I would recommend Elantis to any business or university that requires their services."
– Steve McGregor, Senior Systems Architect at Simon Fraser University
More Automation Successes Stories
The ways that education organizations can use automation to reduce costs and streamline processes and endless.  Here are some more use cases:
Would you like to know more about how automation can help universities, colleges, and other education organizations? Contact us today for a free demo!
The Author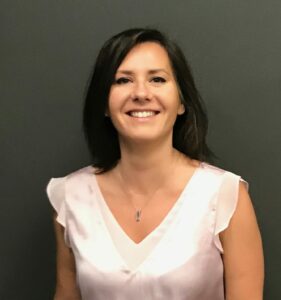 Amy Grendus, Director of Marketing and Business Development
Amy is a results-focused marketing professional with over eight years' experience working closely with sales teams to provide effective solutions to customers.