Thursday, February 23, 2023
9:00 am – 5:00 pm MST
Online Event
Register today for an all-day interactive training to learn how to create custom business applications without writing code, leveraging the Microsoft Power Platform technologies—Power Apps and Power Automate.
As a business leader, you need to react quickly to the changing market and cannot stay dependent on developing a software solution to do that. You want the ability to build a solution to meet your business needs swiftly. With Microsoft Power Platform, you can build great business apps without writing code.
App in a Day is designed to accelerate your Power Apps and the rest of the Power Platform stack experience with a comprehensive training in a single day led by a certified Microsoft Partner.
In this workshop, you'll better understand how to:
Digitize business processes, work more efficiently, and become more paperless. With Power Apps, you'll easily build and deploy custom business apps in both canvas and model-driven style of apps.
Easily connect all your applications and share data. With 

Microsoft Dataverse

, you'll enable your line-of-business specialists to easily bring your data together and quickly create powerful apps using a compliant and scalable data service and app platform integrated right into Power Apps.
Automate and optimize your business processes. With 

Power Automate

 as your business service, your line-of-business specialists and IT professionals can build automated workflows intuitively.
At the end of the training, you'll be able to:
Create custom business applications without writing code.
Learn how to build sophisticated business processes and complex data relationships within your applications.
Learn how to connect your app to a variety of data sources to bring it to life.
Share your apps inside your organization securely.
Trainers:

Julian Charles, Enterprise Architect
Julian Charles is a results-driven Enterprise Architect with over 21 years of experience spearheading the management, design, development, and implementation of IT solutions. As a recognized leader, Julian applies high-impact technical solutions to business objectives, with capabilities that transcend typical IT operations boundaries.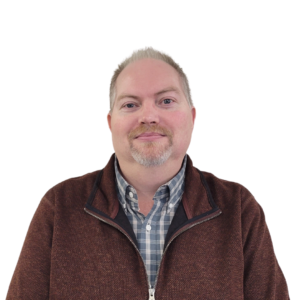 Lance Taylor, Solution Specialist
Lance Taylor possesses an extensive background in IT, spanning over three decades, in diverse industries including grocery wholesale, transportation, oil & gas, and cabinetry construction. He continues to apply his expertise in Microsoft 365 and the Power Platform to design and implement solutions for various sectors, including human resources, land resource management, and healthcare, as a Solution Specialist at Elantis Solutions Inc. Lance's personal philosophy is "All things are possible with enough time, money, code, and / or beer."