Nintex Acquires Foxtrot RPA
Last month, Nintex announced its acquisition of EnableSoft, maker of Foxtrot RPA.  As a premier partner, we got a peek into how Foxtrot works.
The benefits of RPA are immediately evident: you can perform repetitive tasks faster, decrease errors, create consistency, and free up resources for strategic and creative tasks.
How does it Work?
To develop a process in Foxtrot, simply begin by performing the task want to automate.  Foxtrot has a "magic bull's eye" that you drag to the button or data you want to select.  For example, you could select a cell in Excel, click a button on a webpage, or open a file or application.  From there, Foxtrot suggests actions you may want to take, for example: click, get the value, minimize the window, enter a value, and so on.
Foxtrot has a library of hundreds of actions that can be used to mirror tasks exactly as a human would carry them out.  This list is by no means comprehensive, but here are some highlights:
Handling images: edit, crop, flip, resize, save, etc.
Interacting with network file drives: create file, rename, delete, etc.
Managing files on FTP sites.
Controlling your computer itself, for example selecting caps lock, switching to hibernate mode, or restarting.
Performing REST and SOAP calls, VBScipts.
Any of these actions can be made with conditional logic to handle exceptions or variations in the process, and actions can be looped to repeat any sequence required.
Drag and Drop
The beauty of Foxtrot is that it continues Nintex' no-code approach to development.  Everything is done using a simple drag and drop interface that makes it easy for non-developers to get started with automation!
Putting it Together
Nintex has built one of the most complete, powerful, and easy to use process platforms: you can use Nintex Promapp to document processes, Nintex Forms to capture data, Nintex Workflows to automate processes, and now Foxtrot to further minimize the human interactions where required.
Ready to get started with RPA?  Get a demo today!
The Author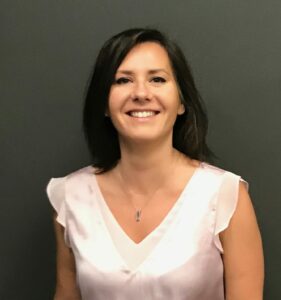 Amy Grendus, Director of Marketing and Business Development
Amy is a results-focused marketing professional with over eight years' experience working closely with sales teams to provide effective solutions to customers.